Parties
Rides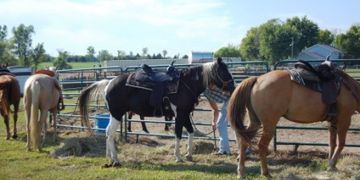 Depending on the size of your party and number of guests, we can customize your riding experience either on a trail ride or within the round pen, or arena based on age and interest of party goers.
For safety, all riders under the age of 18 are required to wear equestrian helmets.
Prior to riding, a liability form must be filled out and signed by a parent if under 18, over 18 may be signed by the rider.
Safety will be covered prior to riding.
Lazy B Birthday Celebrations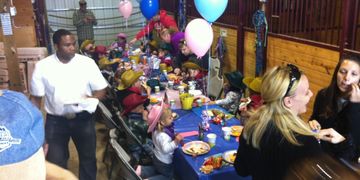 If your birthday boy or girl is crazy about the Wild West and dreams of being a cowboy/cowgirl, you can make that special day a rootin', tootin' success with a complete western birthday party theme that begins when the invitations go out and lasts until the last party guest goes home. We offer western theme birthday parties at Lazy B Ranch. Included are facilities to hold the party along with rides for the kids on horseback, hay ride, bonfire or campfire and theme games. We work with you to customize your special event. And work with all budgets. We look forward to creating the perfect adventure.
Hay Rides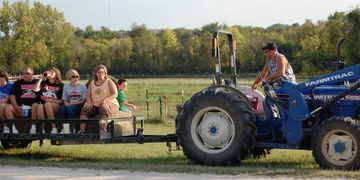 Join the fun with an old fashion hay ride.
Archery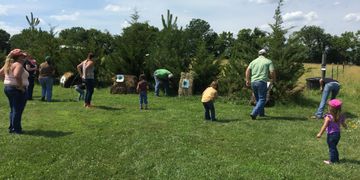 While some of the participants are riding, others can be practicing their archery skills.
Feed the Horses
Before you leave, make sure you get to give the horses a treat.
Climbing Hay Bales
Who knew that climbing on the hay bales would be this much fun! We also set hay bale obstacle courses.